50+MEDIEVAL PROPS KITBASH [Mid Topology/ UV/ PBR textured]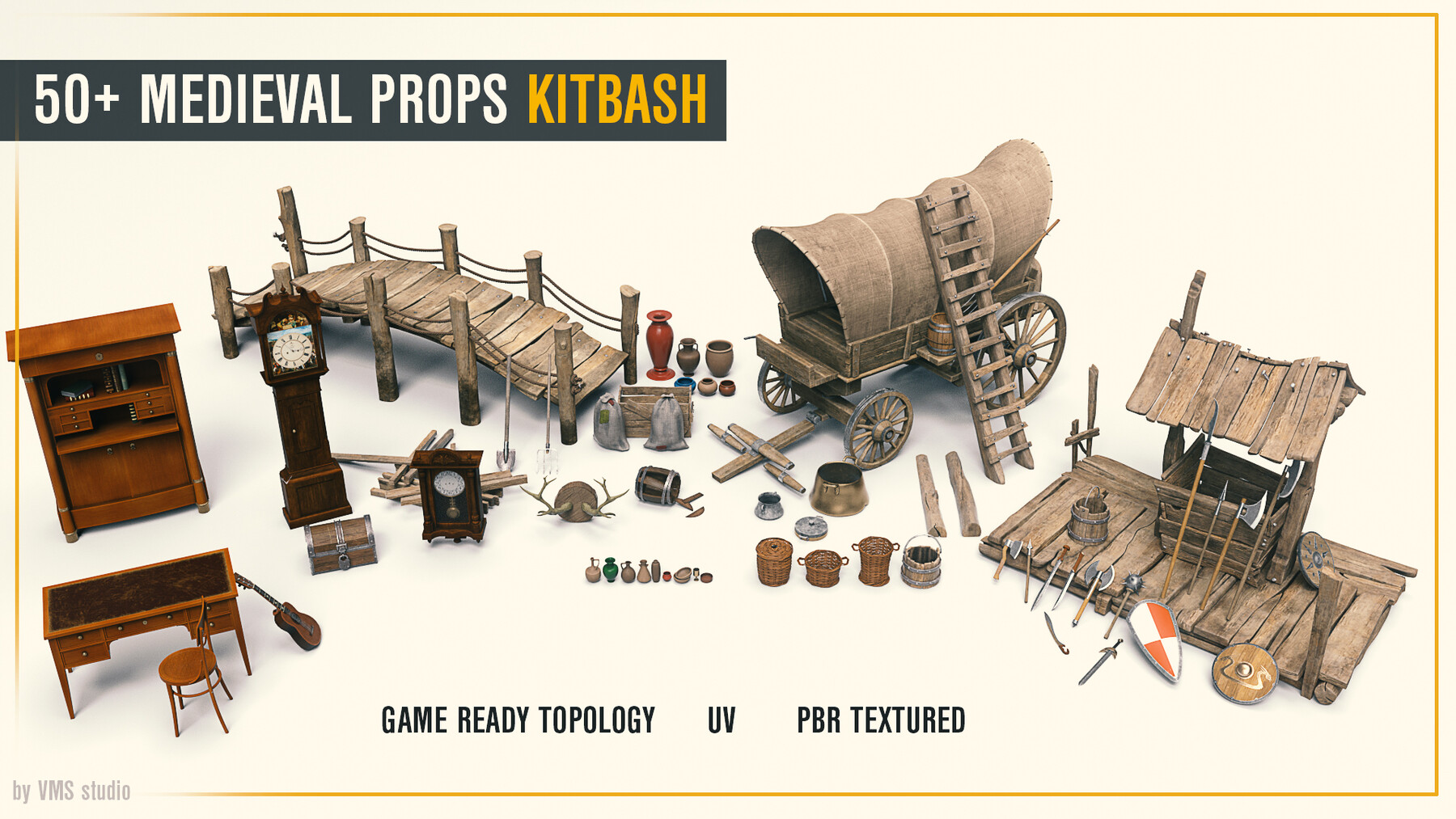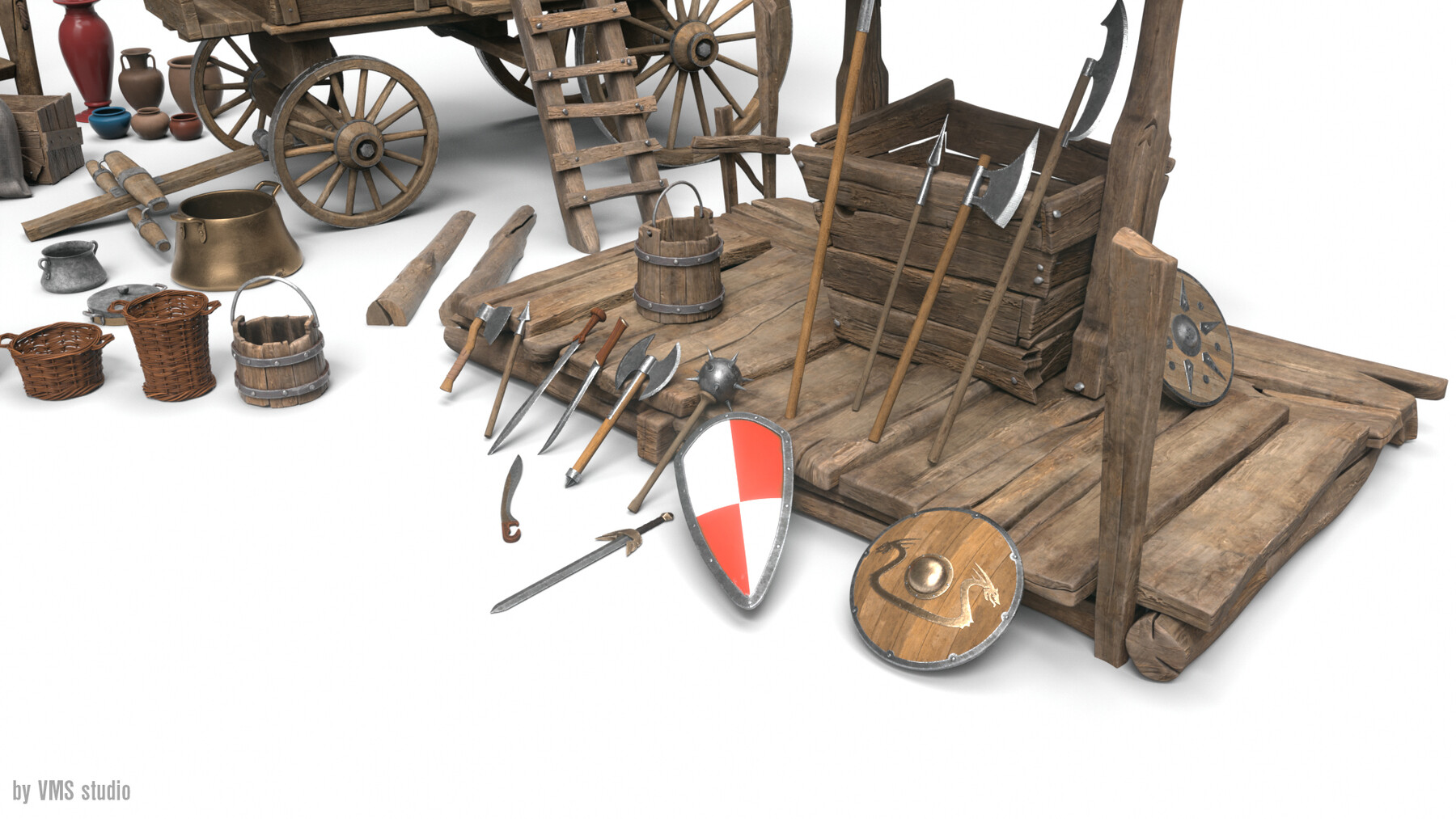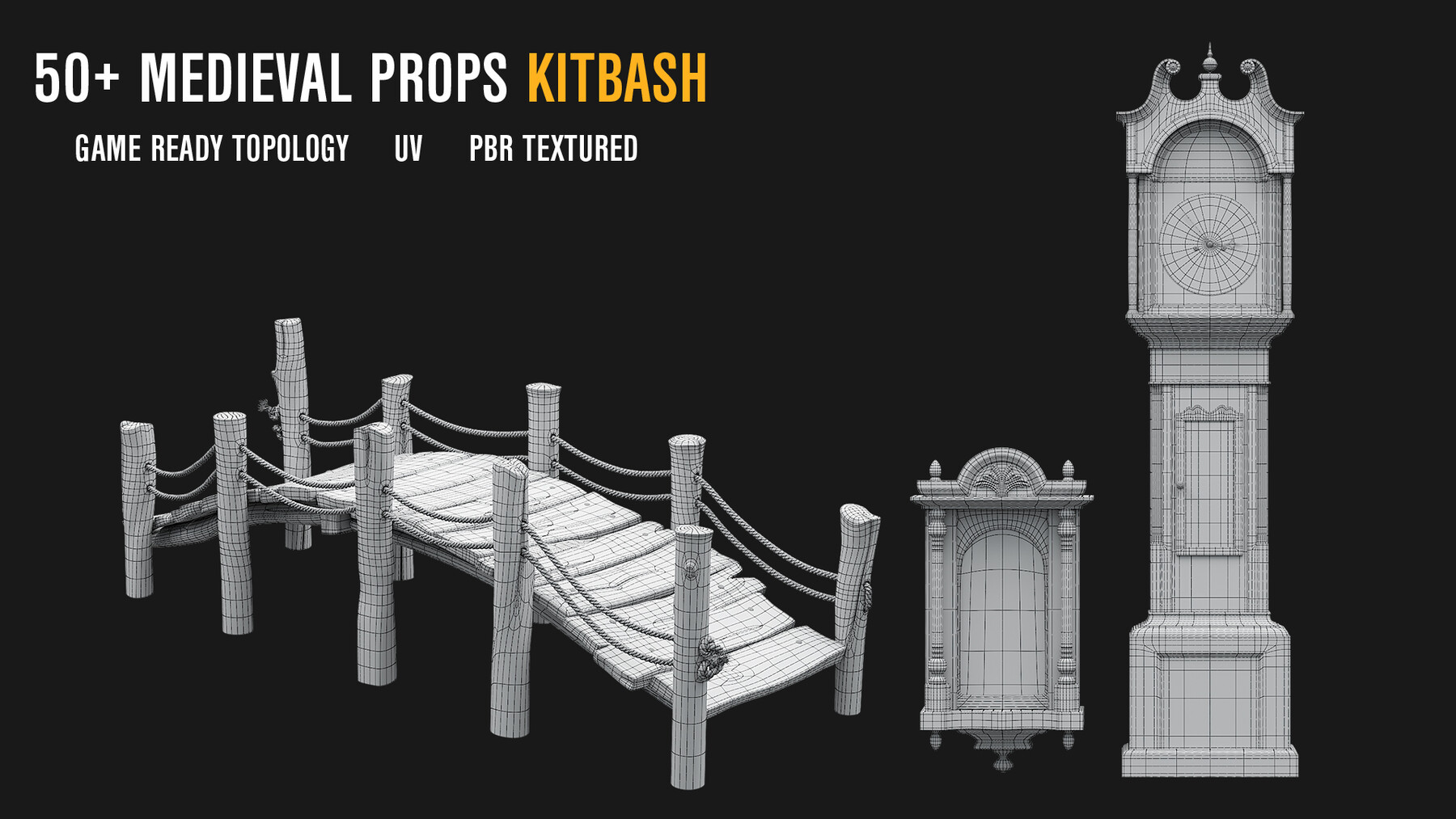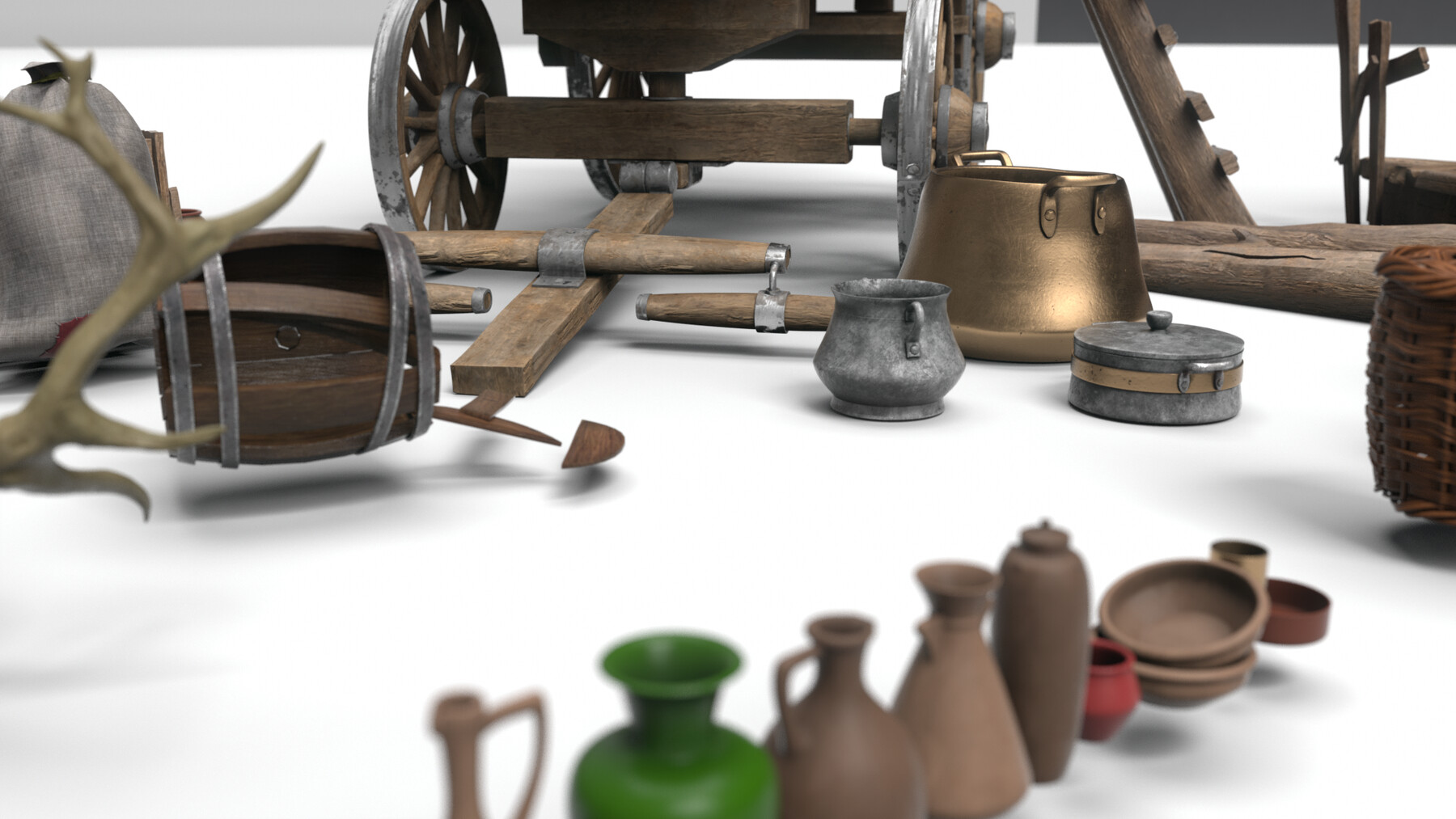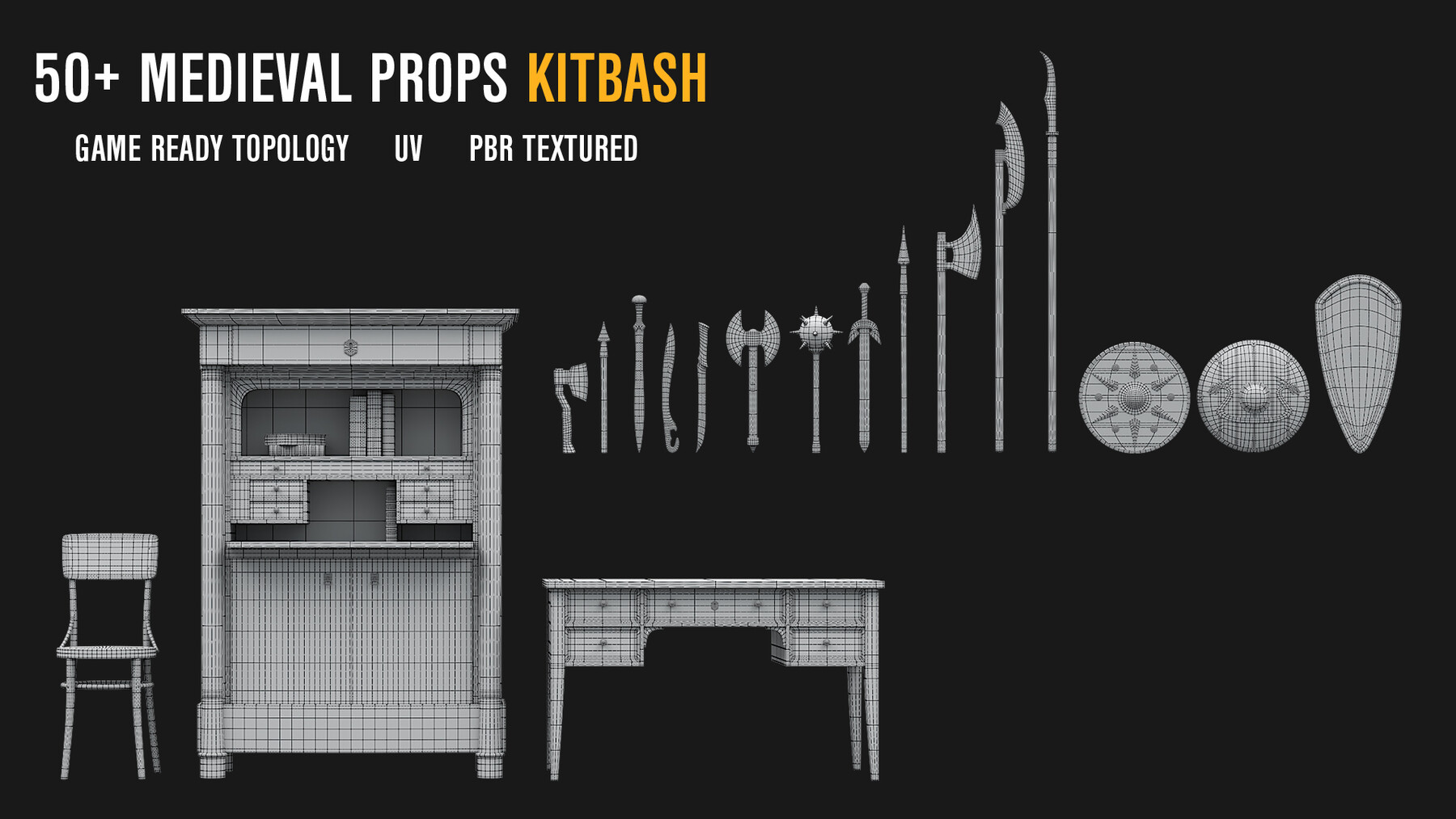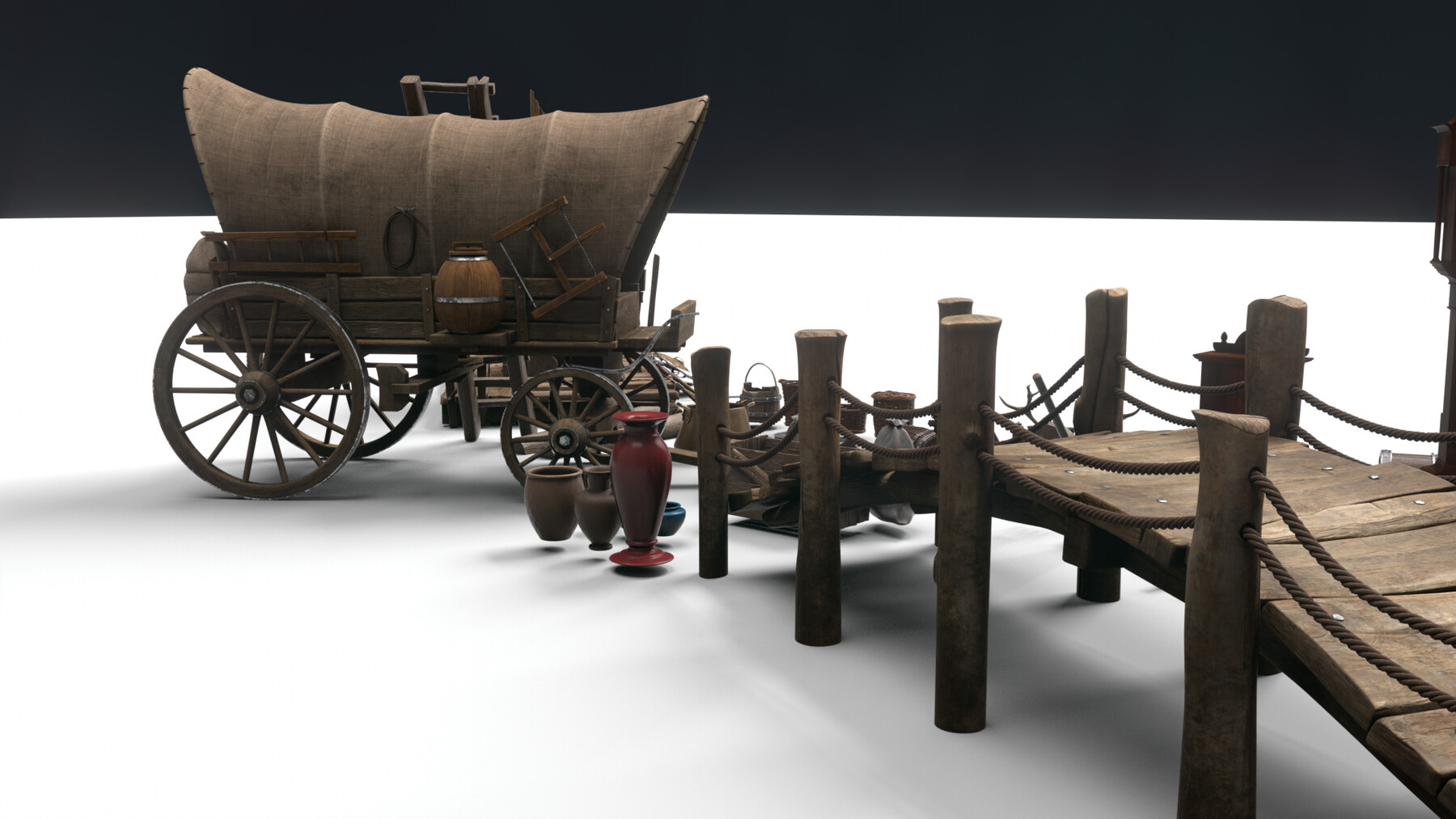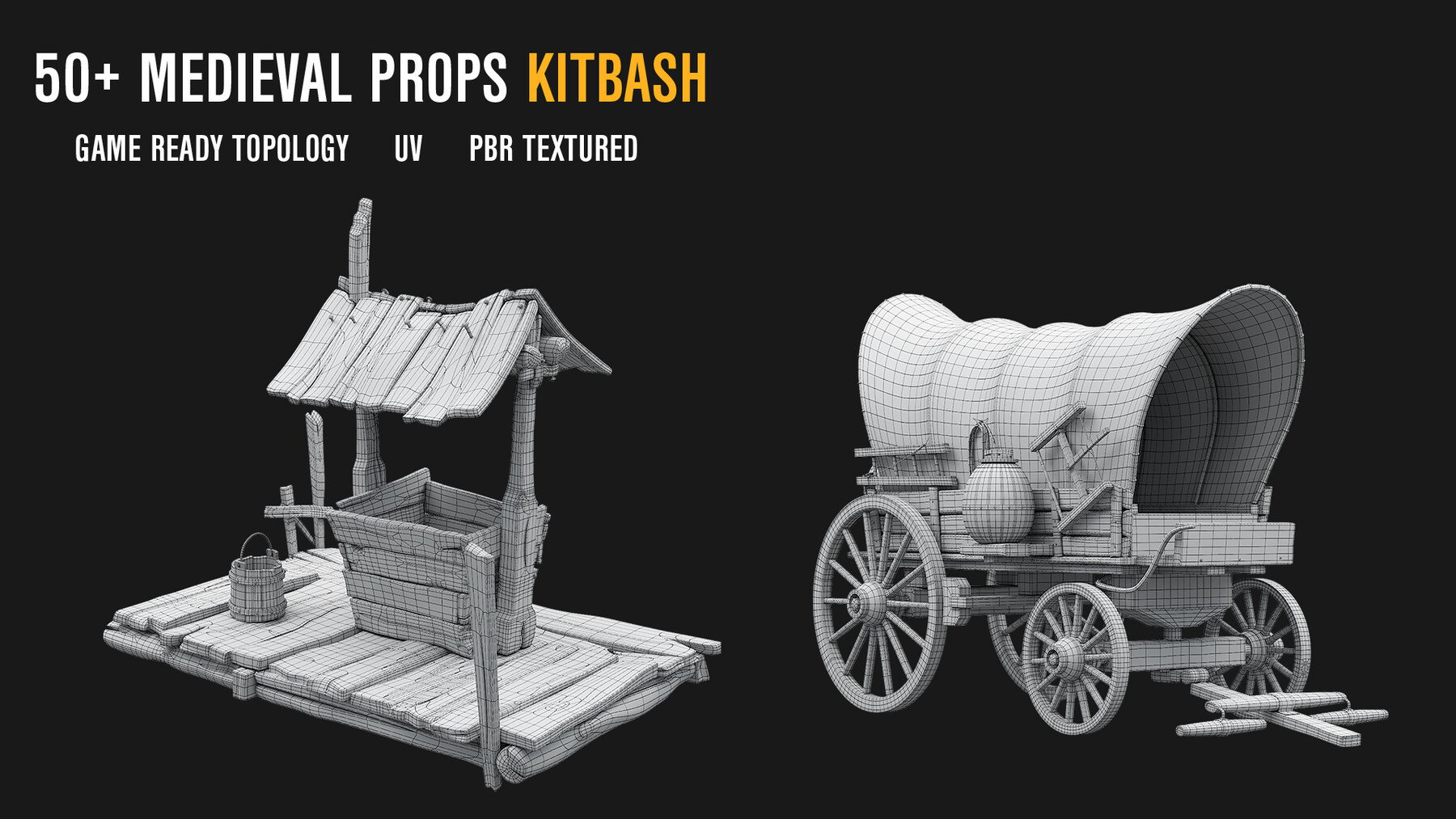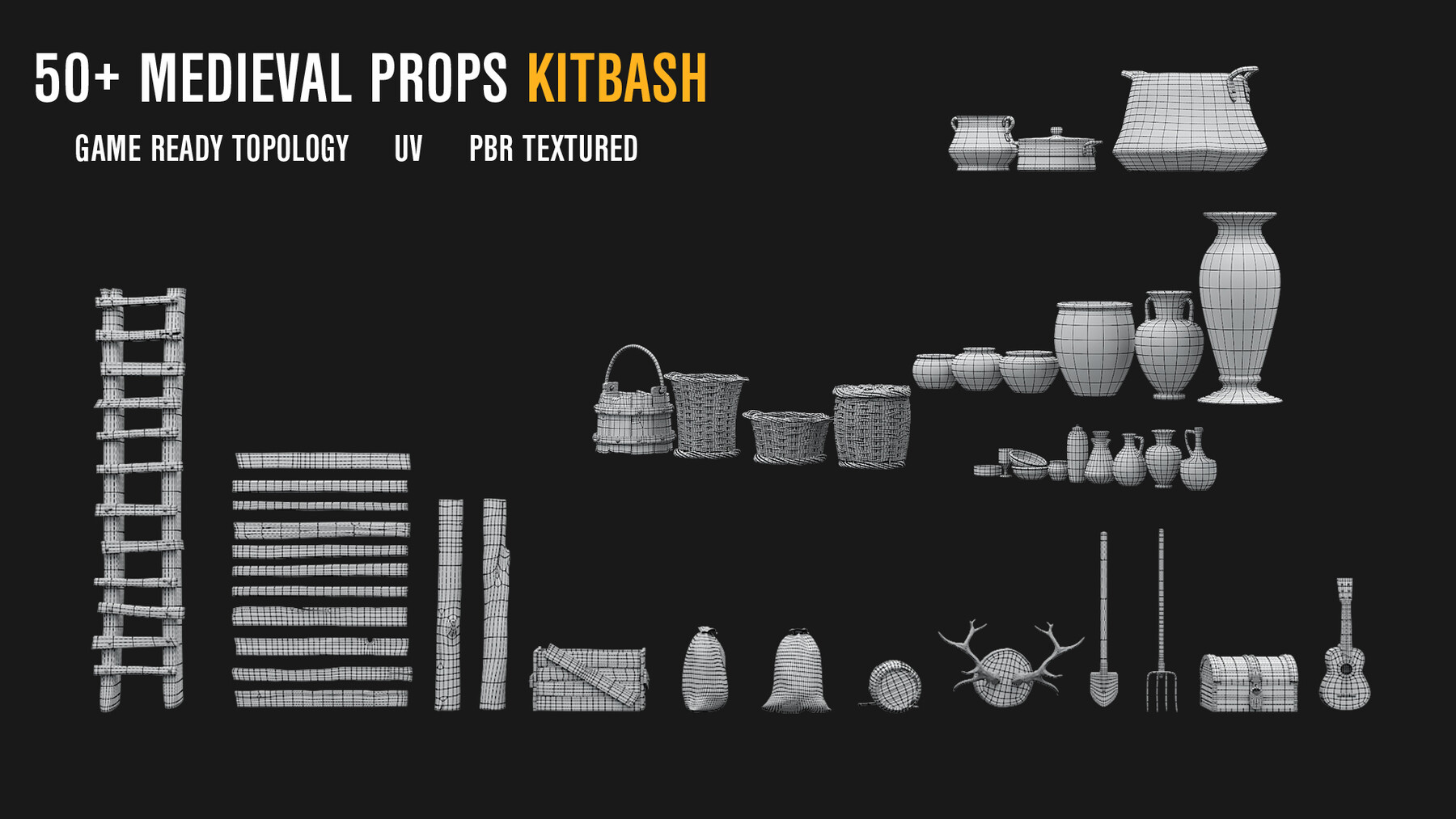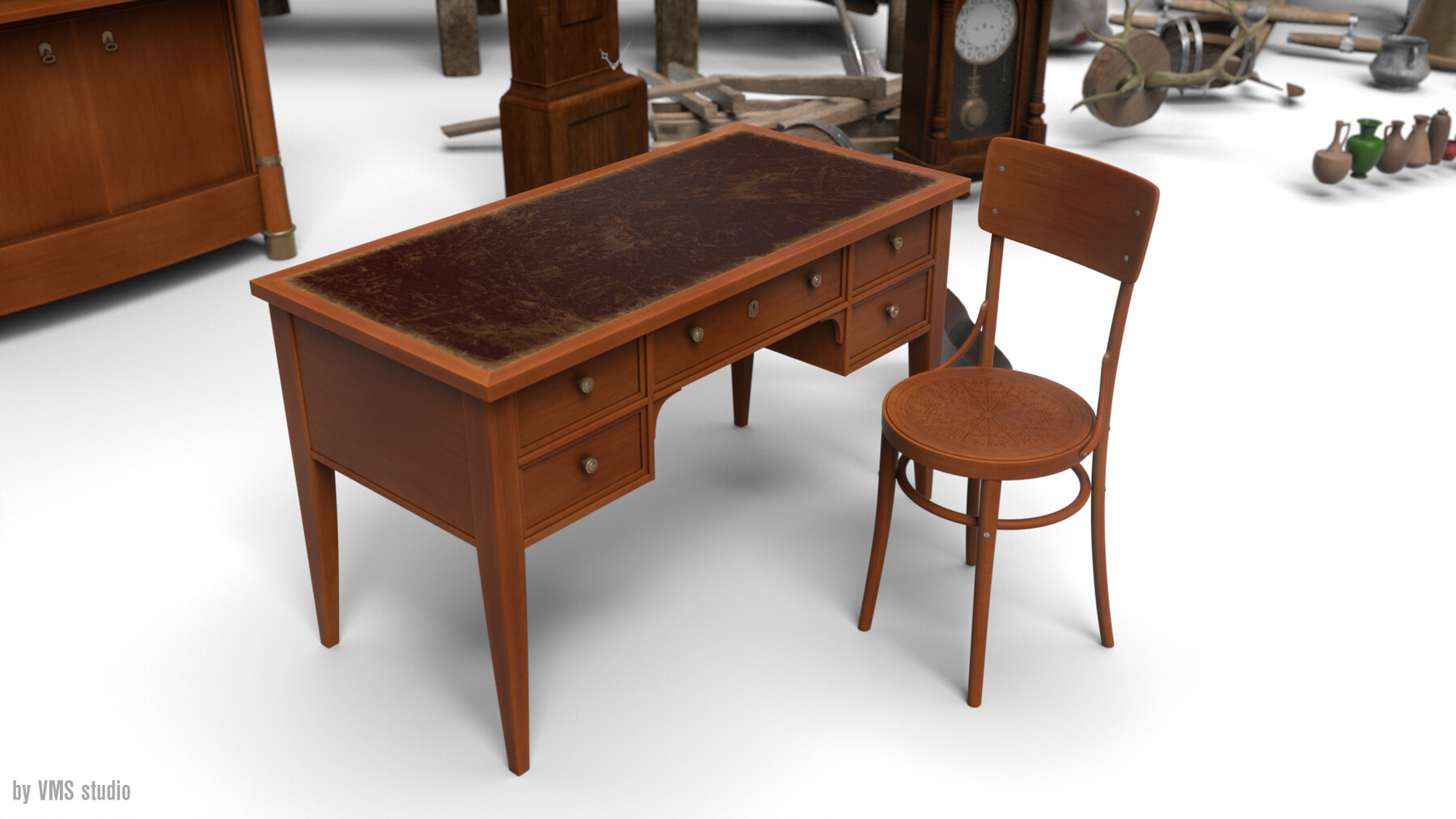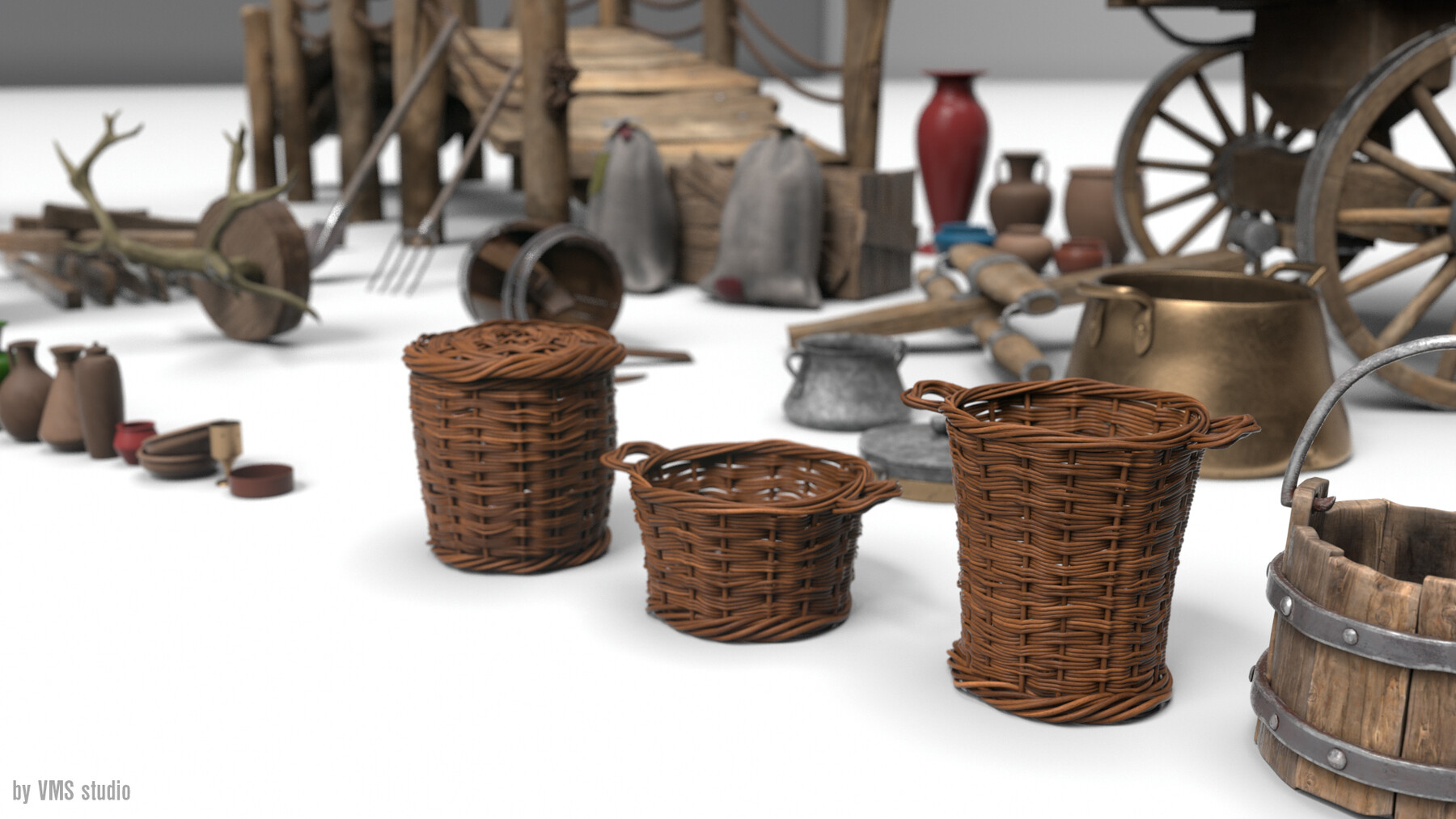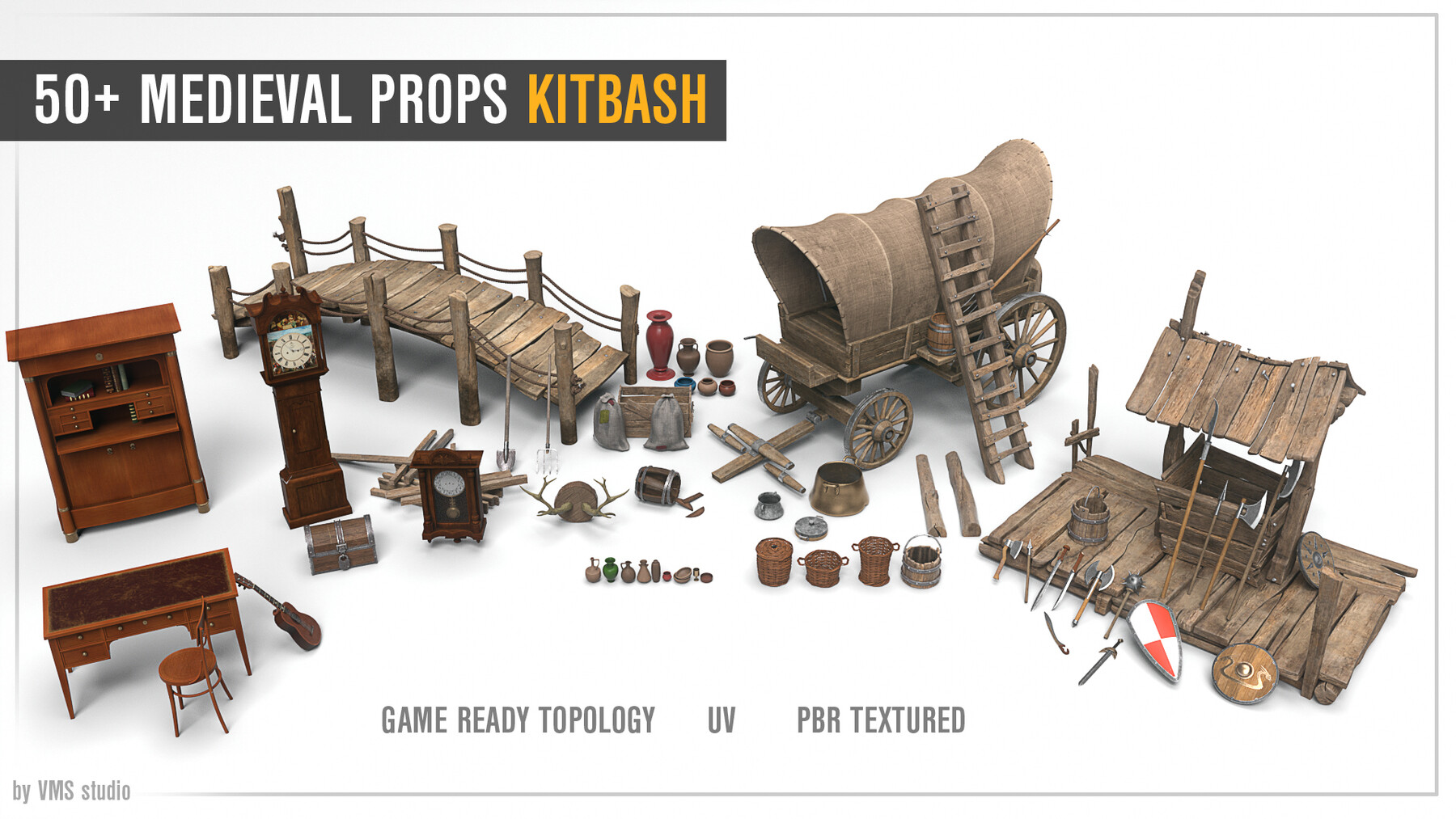 Here is a Big Kitbash with a lot of Medieval assets. Hope you will like It.
Pack includes 50 Parts, which you can see on Preview with 4 UV Maps for All, as well as PBR textured and CD4 Octane setup Scene.
OBj.
FBX.
Maya.
3dMAX.